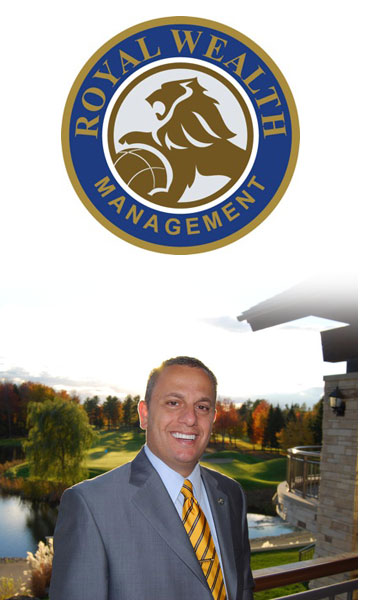 Your Success Is Our Success, It's That Simple.
There has never been a more important time than the present, to be smart with your money. If you are like most investors today who are looking for the route to financial freedom, you will need a clear direction and a roadmap to prosperity. At Royal Wealth, we are changing the way you see financial planning.

First, our independent structure is key to the management of our client's wealth. Our professional recommendations are objective and unbiased. Unlike most other financial institutions, we are not required to sell you any product. We have no sales quotas to meet, making your experience with us: All about YOU.
The Right Advice, Is Personal Advice
Your consultation with our team: Tax Lawyer, Attorney, Civil Notary, Investment Specialist, Accountant, Mortgage Brokerage, Real Estate Experts, Insurance Specialist, Business Management Consultant and Financial Analyst will ensure that your financial plan goes beyond investments alone. Thanks to this "team effort" you are sure to have all the tools and expertise necessary to meet your life goals - straight from the horse's mouth.

If you believe that this is the kind of service you deserve, please give us a call and meet with one of our agents. We look forward to speaking with you.
A message from the CEO
Through my extensive career in both the banking service sector and personal wealth management, I have always been passionate about bringing our clients great value, specifically the strategies necessary to continuously build, and preserve their wealth. At Royal Wealth Management, we believe that all wealth management starts with one thing "A Dream" . Our role is to help you develop a reliable financial plan that you can use. Whether your goals are short, medium or long term, grand or modest, and at whatever stage of life you are at, our goal is to be there with you to live that dream. Your dreams may be to finance your children's education, to purchase a summer home or to enjoy a retirement free of financial worry, whatever your dream, we are here to guide you. We will put together a blend of financial solutions appropriate to your requirements. We have developed some unique processes that simplify the complicated world of financial planning, that we are eager to share with you.

Sincerely,



Elie H. Assaf